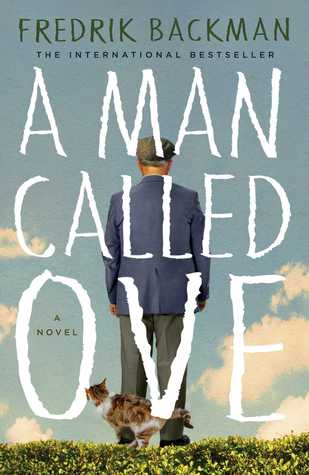 I devoured this book! It really touched me, I laughed out loud, I identified with Ove at times, and I was sad at times. It did all the things a book should do. I can't praise it enough!
My mom recommended this book it wasn't the type of book I normally read, but it sounded interesting. Right after that I saw that the book club I attend, when I am able, to is reading it, so I decided it was fate and requested it from the online library for my Kindle app. Unfortunately, it took months to come in and I missed the book club meeting. Well, it finally came in and I happily started reading and pretty much didn't put it down until it was finished.
Ove intrigued me right away with his organized, persnickety ways. The things that annoyed him seemed both funny and fairly reasonable, if not a bit over the top. The story of Ove's life unfolded slowly a bit at a time through going back and forth between the present and flash backs of the past. Normally this would annoy me, but in this book I wanted to learn more about Ove, so the flashbacks were interesting to me as well. To me, Ove seemed like he was on the high-functioning end of the Autism spectrum and I loved the relationship he had with his wife.
The author's style of writing tragic, unhappiness in a way that makes you laugh reminded me a bit of Angela's Ashes. (Although, that book was a true story and this is fiction.) I finished the book with a satisfied sigh, a bit sad at the end, but not unbearably so. A great book about our relationships with other people and how we persevere after tragedy.
I have heard there is a Swedish language movie of the book out. I'm off to figure out how to watch it.